Meet Debra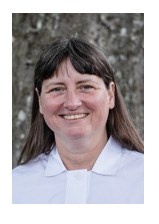 Education:
Graduate of Washington University of St. Louis, Missouri; BFA
Business Experience:
Founder of Art Access, for over 30 years she has been the owner/publisher of the Art Access print and online magazine, one of the leading arts publications in the Northwest.
Community Activism:
Puget Sound Ferry Community Partnership - Advocated and supported legislators to successfully freeze ferry fares for 3 years, kept multi-ride fare from being cut, and got new ferries built.
Non Profit Board Member:
Community Energy Solutions - Solar panels on Sakai Middle School, Bainbridge Island City Hall, and later PSE put panels on the Senior Community Center.
Housing Kitsap - On Housing Kitsap board when it worked out a debt repayment plan with Kitsap County, refocused support to provide housing closer to social services and basic needs (food, transportation, schools), had website and logo updated.
Bainbridge Island Public Art Committee - Served on committee when many integrated art pieces were selected and installed throughout the community - Don Nakata Pool (ceramic tile "Water Quilt" by Maggie Smith with assistance from Bridget Young), downtown sidewalks (glass quilt by Mesolini & Amici in front of Cafe Nola and art patterns in Winslow Way sidewalks by Bruce Myers), ferry terminal (poetry banners), Bainbridge Performing Arts ("Pod" sculpture by Kristin Tollefson), City Hall (multiple integrated works sidewalk, gates, ceiling sculpture, desktops).
City Council Accomplishments:
Reduced Bainbridge Island City-run water utility rate by 65%
Reconstruction of Winslow Way
Road Maintenance Planning and Funding
Rockaway Beach repair

Fort Ward Hill Road repair

Repaving of Knechtel

Annual chip seal

Madison Avenue repair and repaving

Installation of bike lanes
Non-motorized trails and bike paths
Transfer of Open Space properties to the Bainbridge Island Metropolitan Park District
Disaster Preparedness - creating warming station at Waterfront Park Community Center
The Waypoint
Sound to Olympics Trail Funding
Upgrade of City's Website
Online billing and payment now provided
Getting Up to Speed for KPUD Commissioner Role:
Meet with Barbara Zaroff (Kitsap County Public Works Sewer Utility Capital Projects Engineer), for a tour of the Central Kitsap Treatment Plant.
Attended the West Central Local Integration Organizations Wastewater Infrastructure Workshop. "The objective of the workshop is to investigate solutions that abate and prevent threats to environmental and public health by 'urban septic systems.' In essence, 'How can we most effectively clean our wastewater in dense areas, by marine shorelines, on poor soil, and with limited funding mechanisms?'"
Attended the "Water Reuse Summit" focused on understanding how to properly treat and use waste water. Topics included a presentation by the Department of Ecology on "Wise Water Management: Reclaimed Water", information about University of Washington studies of "Emerging Contaminates (pharmaceuticals)," an update on the KPUD Port Gamble Waster Water Treatment Plant, an overview of Kitsap County Reuse Water Projects, background about Silverdale Water District recycled water projects, and Financing for projects.
Interests:
Debra and her family love hiking, fishing, and camping in Kitsap County and the Olympic Peninsula.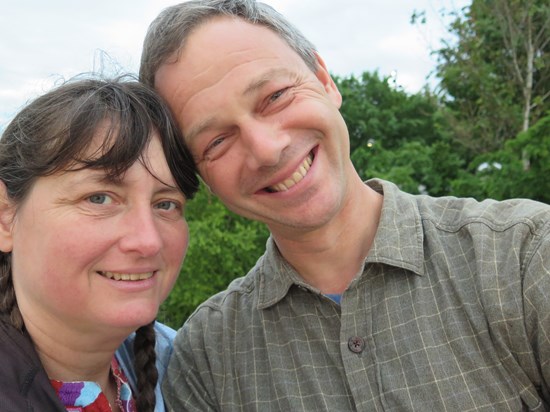 Debra is happily married to Ryan Vancil. Their family includes son Corbin, daughter Maddy, son-in-law James, grandsons Cayden and Alder.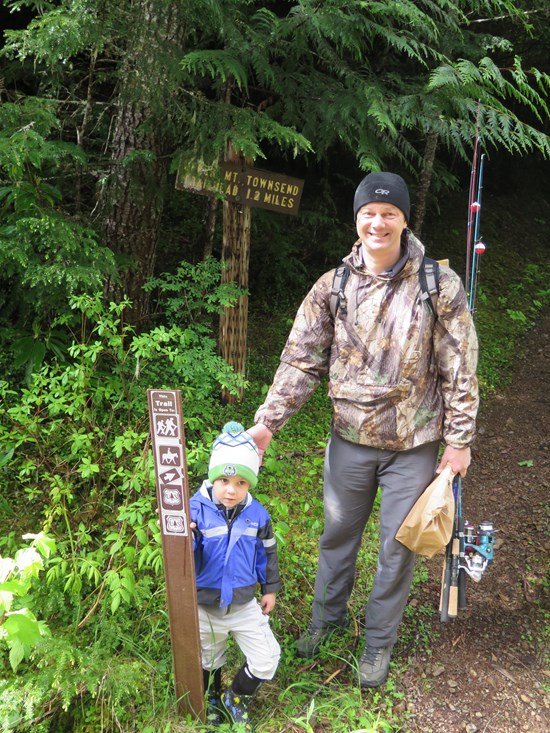 (L-R) Grandson Cayden and Grandpa Ryan head up to do some fishing near Mount Townsend.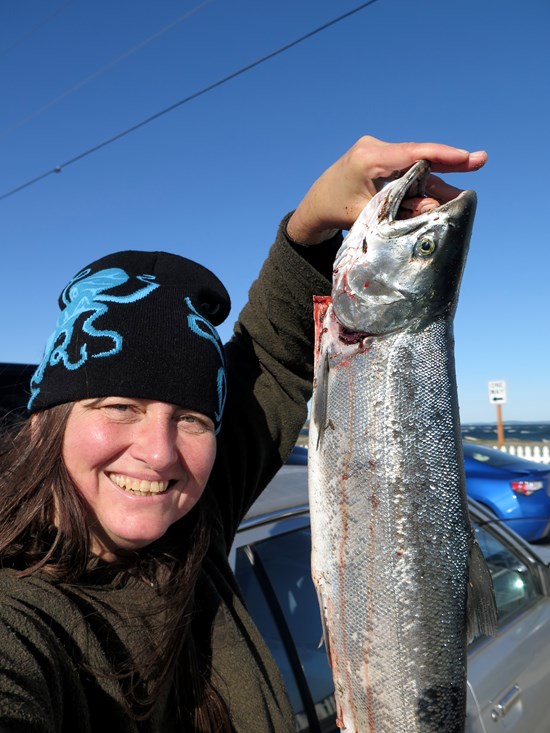 Debra caught this pink salmon at Point No Point Park in Hansville, Washington.